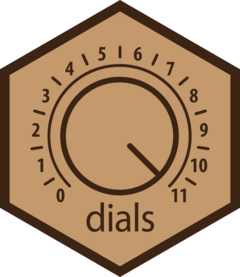 Parameters for possible engine parameters for C5.0
Source:
R/param_engine_c50.R
c5_parameters.Rd
These parameters are auxiliary to tree-based models that use the "C5.0" engine. They correspond to tuning parameters that would be specified using set_engine("C5.0", ...).
Arguments
range

A two-element vector holding the defaults for the smallest and largest possible values, respectively. If a transformation is specified, these values should be in the transformed units.

trans

A trans object from the scales package, such as scales::log10_trans() or scales::reciprocal_trans(). If not provided, the default is used which matches the units used in range. If no transformation, NULL.

values

For no_global_pruning(), predictor_winnowing(), and fuzzy_thresholding() either TRUE or FALSE.
Examples
confidence_factor

(

)




#>

 Confidence Factor for Splitting (quantitative)


#>

 Transformer: log-10 [1e-100, Inf]


#>

 Range (transformed scale): [-1, 0]


no_global_pruning

(

)




#>

 Skip Global Pruning?  (qualitative)


#>

 2 possible values include:


#>

 TRUE and FALSE 


predictor_winnowing

(

)




#>

 Use Initial Feature Selection?  (qualitative)


#>

 2 possible values include:


#>

 TRUE and FALSE 


fuzzy_thresholding

(

)




#>

 Use Fuzzy Thresholding?  (qualitative)


#>

 2 possible values include:


#>

 TRUE and FALSE 


rule_bands

(

)




#>

 Number of Rule Bands (quantitative)


#>

 Range: [2, 500]