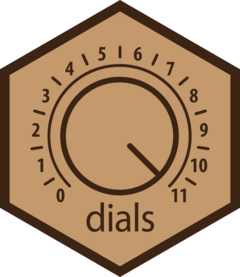 General thresholding parameter
Source:
R/param_threshold.R
threshold.Rd
In a number of cases, there are arguments that are threshold values for data falling between zero and one. For example, recipes::step_other() and so on.
Usage
threshold

(

range 

=

 c

(

0

, 

1

)

, trans 

=

 

NULL

)
Arguments
range

A two-element vector holding the defaults for the smallest and largest possible values, respectively. If a transformation is specified, these values should be in the transformed units.

trans

A trans object from the scales package, such as scales::log10_trans() or scales::reciprocal_trans(). If not provided, the default is used which matches the units used in range. If no transformation, NULL.